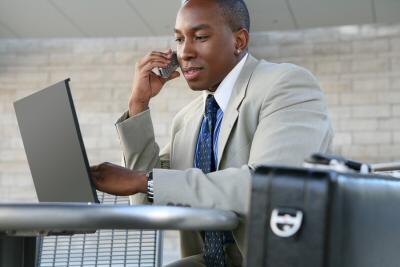 Perhaps you have wondered whether moving expenses are tax deductible. Indeed, they are – under some circumstances. If you have moved to a new principal place of work – either as a self-employed individual or an employee – then the moving expense deduction should apply for you if you relocate your residence and meet the time and distance tests. However, these tests don't apply to you if you are a member of the armed forces making a permanent change of station as a result of a military order.
The Time Test is different for employees than for the self-employed. If you are self-employed, you must work for at least 39 weeks during the 12 months directly following your move and for a total of at least 78 weeks during the first 24 months to qualify. Whereas, if you are an employee, you must work full-time for at least 39 weeks during the first 12 months after your move to qualify for the deductions. Exceptions such as those related to disability, death and involuntary separation could also apply.
The Distance Test requires that the location of your new workplace must be at least 50 miles farther from your former residence than your new workplace.
Assuming that you do meet the above requirements, then you may typically be allowed to deduct a number of moving expenses such as the following:
Transporting your property from the former residence to the new residence
Packing, crating and unpacking costs
Storage cost while in transit
Shipping costs for transporting your vehicles
Transporting costs for your pets
Travel costs for your trip to your new residence
However, these tests and requirements established by the Internal Revenue Service (IRS) could change from year to year. So you should check the IRS website to get the most current details regarding deducting moving expenses before you take the deductions on your tax return.
Moving Tip
Making a move for a new job typically involves additional timing and planning challenges beyond those experienced in a non-work-related move. Here at Warners Moving & Storage, our professional staff and moving crews are committed to meeting your moving needs. Our experience allows us to answer your questions and guide you through the moving process from start to finish. Why not contact our office to schedule your move or request a moving quote today?